Raw material wood
The carefully dried lime wood, ebony and padouk are cut into squared timber blanks and stored for further processing.
The art of craftsmanship
The blanks are turned into the different dildo shapes using precise handwork on the lathe.
engraving
The finished turned dildo gets our logo burned into it.
If desired, a desired name or saying can also be burned in here, more about this in the FAQ
Painting
A total of 5 layers of varnish are applied in different steps. This means the dildo is completely sealed.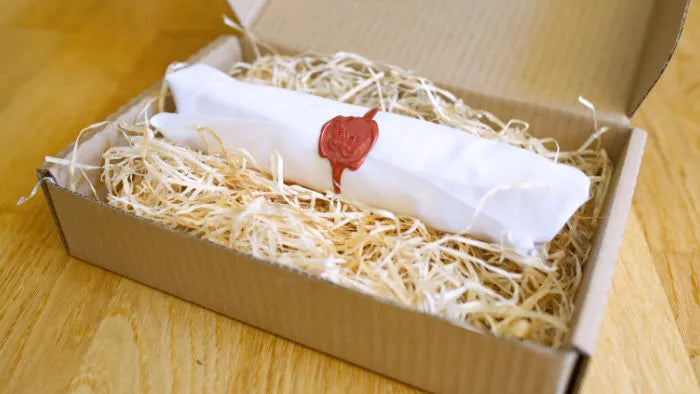 Packaging
The dildo is disinfected intensively and conscientiously before it is sealed with our fun wax seal.
The sealed package is padded with wood wool and packed in a cardboard box made from recycled raw materials and shipped discreetly.